BUILD YOUR HOSPITAL
Use a collection of various objects, materials and colors to make it truly yours or save your time and use one of many different prefabs.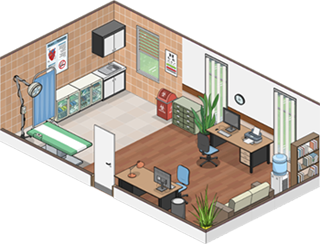 MANAGE YOUR STAFF
From hiring to specializations, from doctors to janitors, make sure everybody is doing a great job and finds satisfaction in their work.
DIAGNOSE THE MOST COMPLICATED CASES
Help your doctors and walk them through the most complicated cases or just follow your favorite patients.